As a concerned NFL Fan, I have been shocked recently at the appalling number of NFL personnel who have been arrested and charged with a crime.
ESPN
tried an original series about this called
Playmakers
and Taglibue and the NFL threatend to yank ESPN's broadcast rights for Sunday Night Football if they refused to discontinue the series.
Wake up NFL---
Playmakers
would not have to exist if there wasn't such a miserable track record for NFL personnel. I mean, they
did not even need script writers for the show, just newspaper headlines
.
In fairness,
a study
found that the crime rate of NFL players is actualy less than that of males in the general population. But that is not the point. The point is that NFL players are getting paid millions of dollars and are supposed to be looked up to as role models.
---
NOV 10:
Former NFL defensive back Darryll Lewis was charged Wednesday with evading police, being under the influence/possession of crystal meth, resisting arrest, and possession of a smoking device
Cheerleader Sexcapade (NOV 11 Update):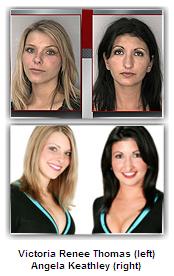 Drunk Driving (NOV 12):

New Orleans cornerback Fakhir Brown was arrested on a charge of DUI
, this comes less than 3 weeks after another New Orleans Saint Courtney Watson was arrested on a charge of DWI.

Other Recent NFL Drunk Driving Arrests:
Ex-NFL QB Harbaugh arrested for DUI
Cleveland Browns Running Back Reuben Droughns arrested for DUI
SD Chargers lineman Derreck Robinson arrested for drunken driving

RECAP OF RECENT NFL CRIMES (NOV 12):
The Jackson Sun gives this recap

NY Giants' Plaxico Burress had 2 arrest warrants in June for failure to appear in Court (NOV 13)

---